AFTER LAUNCHING NAKT FASHION LABEL IN 2017, WE DECIDED IT'S FINALLY TIME TO OFFICIALLY INTRODUCE NAKT TO THE WORLD. SO ON SEPTEMBER 7TH WE'LL BE PRESENTING YOU OUR MOST ICONIC LOOKS IN THE FORM OF A FASHION SHOW.
SINCE NAKT AROSE FROM BERLIN TECHNO CULTURE, THE VENUE WILL BE ONE OF BERLIN'S BEST-KNOWN TECHNO CLUBS, GRIESSMUEHLE.
WE'RE DISTRIBUTING TICKETS AT VARIOUS TECHNO PARTIES THROUGH OUR NAKT ARMY OR VIA INSTAGRAM: https://www.instagram.com/nakt_studio/
CONTACT US!
AFTER THE SHOW, WE WILL PARTY TOGETHER - SEE LINE UP BELOW OR CHECK OUT GRIESSMUEHLE EVENT HERE:
http://griessmuehle.de/veranstaltungen/griessmuehle-x-khidi/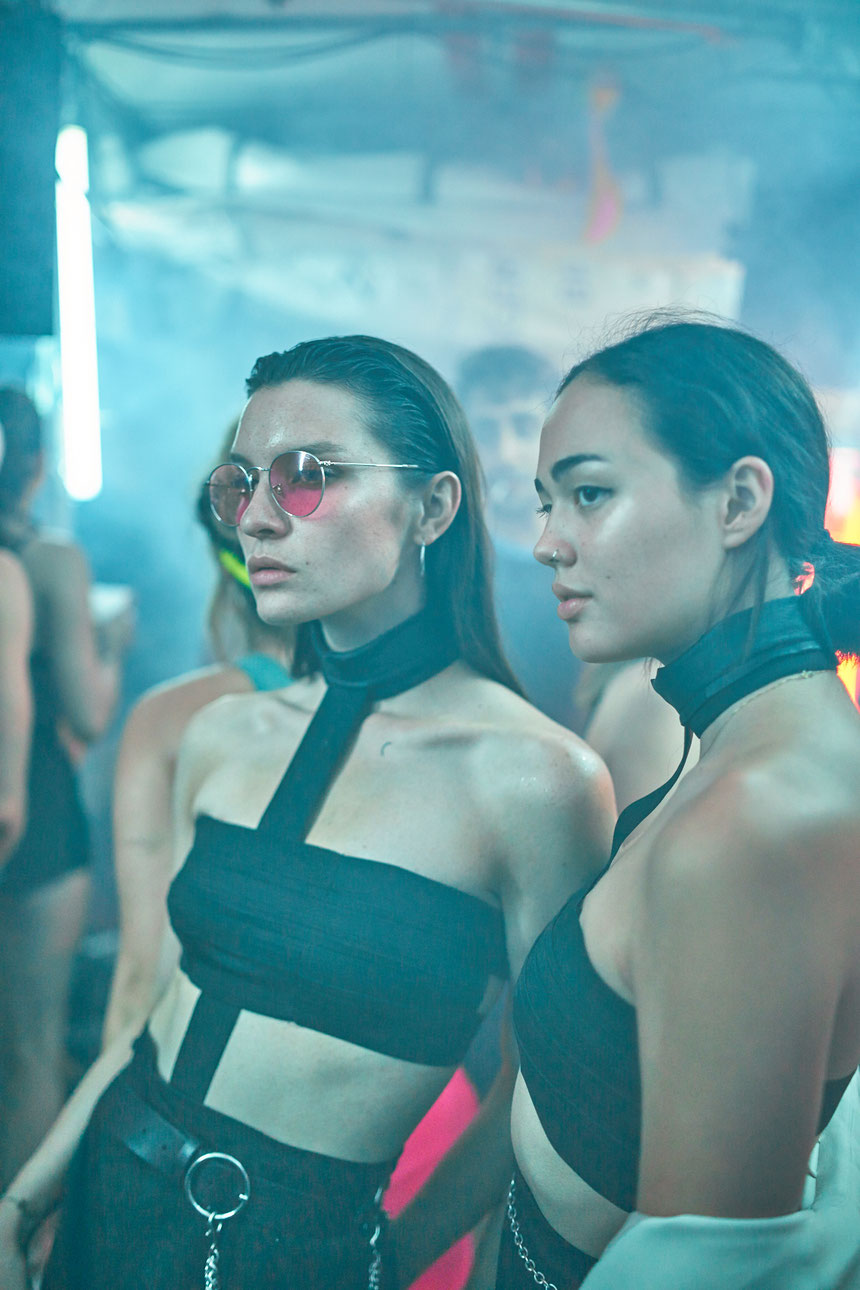 AFTERPARTY
R_1:
REBEKAH (SOMA, ELEMENTS)
BOSTON 168 (LIVE) (INVOLVE, KHIDI / ITALY)
MINIMUM SYNDICAT (LIVE) (MINIMUM SYNDICAT / PARIS)
GREENBEAM & LEON (KHIDI / TBILISI)
RÒMAN & OTHR (KHIDI / TBILISI)
FREQUENCY SHIFTER (KHIDI / TBILISI)
YANAMASTE (KHIDI / TBILISI)
ACIERATE & THAM (SYNOID, GRIESSMUEHLE)
R_2:
SMALLPEOPLE (SMALLVILLE)
JENIFA MAYANJA (BUMAKO REC., EDJ)
LEGA (THEHINDIECORP, RAW QUARTER)
GARDEN:
SAVAS PASCALIDIS (SWEATSHOP, NON SERIES)
SEVDA (LIVE) (KHIDI / TBILISI)
DIGITAL GROOVE AFFAIR (KHIDI / TBILISI)
TOMTOMGROOVE (GRIESSMUEHLE)